Your Shoulder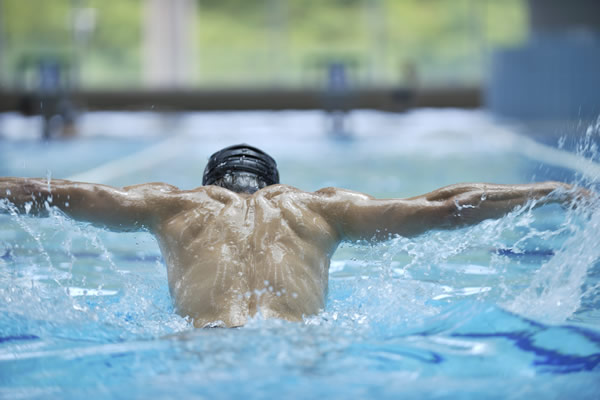 Your shoulder is made up of bone, cartilage, labrum, tendons, muscle and ligaments. When these structures are damaged you may experience pain which is often worse at night, reduced range of movement, muscle weakness, instability and possibly symptoms radiating down your arm.
Dr Hirner provides a comprehensive shoulder service to manage all shoulder problems. He utilizes multiple technique to manage shoulder problems. These techniques include ultrasound guided injections, arthroscopic surgery, conventional open surgery and he uses patient specific instrumented guides for shoulder replacement surgery.
Shoulder Anatomy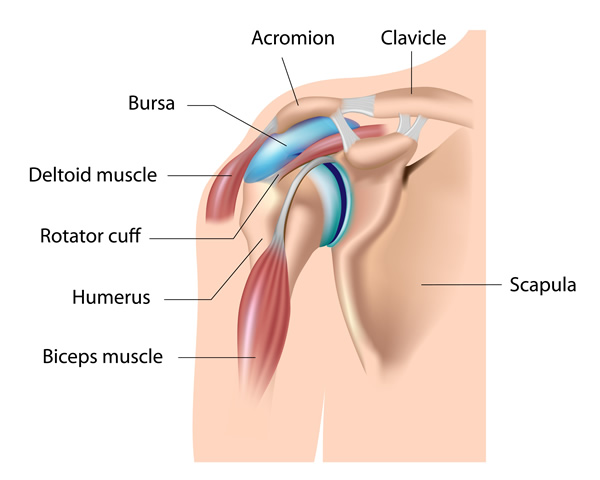 The picture attached demonstrates the anatomy of the shoulder. The shoulder is a ball and shallow socket joint. The socket is deepened by the labrum which surrounds the entire socket. The joint is held together by surrounding ligaments. The rotator cuff muscles and the other muscles surrounding the joint enable the shoulder to move in multiple directions.
The end of the collarbone forms a joint (acromioclavicular joint)with the adjacent bone. Although there is only a small amount of movement in this joint, when it is injured or arthritic it may cause significant problems.
Shoulder Conditions
Dr Hirner treats all shoulder conditions and the list below is contains some  of the most common problems he encounters
Acromioclavicular (AC) joint arthritis
Calcific tendonitis of the shoulder
Shoulder Rehabilitation
Please find below Dr.Hirner's rehabilitation protocols for conditions of the shoulder:
Rotator Cuff Tear
Shoulder Instability
Other Shoulder Conditions
Arthroscopic subacromial decompression
ORIF clavicle
Shoulder Arthritis / Cuff Arthropathy
Non-operative Rehabilitation
Post-operative Instructions
Shoulder surgery post-operative instructions